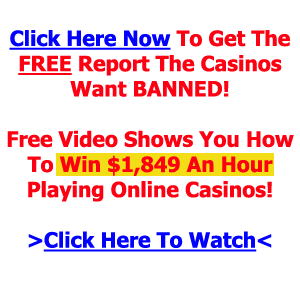 Finding the best gambling groups online is a somewhat hit and miss process.
Doing a search for that exclusive term pulls up two pages of results. Having examined some of those resulting pages, leads me to believe that most of the pages have been produced by content scraping technology of one type or another.
Going to Google groups only leads to a series of doorway pages to gambling review sites. In looking for forums, we have a similar situation, with the majority of the results leading to unmoderated forums where rampant spamming is clearly evident.
So how do you get involved in meaningful online gambling discussions. The way I found gambling groups was as a result of my horse racing gambling. You often find that gamblers have more than one area in which they are interested.
Many of the horse racing forums have additional sub-forums where gambling on a wide range of sports is discussed. In addition, some have discussions on all nature of other gambling opportunities, ranging from poker to spread betting on the financial and stock market indices.
The horse racing forums seem to better moderated than many other gambling related forums. You do find the odd spammer, but, in common with well run forums on any topic, the spammers pretty soon find themselves unable to login. Another way I have found some of the best gambling groups, is attached to gambling sites themselves.
One of the better forums I found was attached to the Betfair site. It's only for registered customers, but it doesn't cost anything to register and the discussions can get quite technical, especially as on Betfair you can not only back your fancy, you can also act as the bookie, and lay odds against a horse or a football team, if you've got the nerves to handle it.
The range of sports covered is wide to say the least. In common with my views on other aspects of gambling, the thing that identifies my best gambling groups is the quality of the information being shared for free.
Although this site isn't a forum or a group, it does share free information about how to regularly profit from one of my favorite pastimes. Roulette. To get your free report just click the following link #
Quick Tip #1
Try and stick to the bigger online casinos - the reputable ones process literally millions of dollars and do so efficiently. You don't want to go with a small site that nobody has ever heard of. If you win big against them then you could have problems getting them to pay out your winnings and thats never good!
Quick Tip #2
If you want to try playing different games, you should try and do some research before you start. There are lots of sites with good tips and strategies like www.EasyCasinoProfits.com that will help you get started with a solid plan. The worst thing you can do is start playing blindly with no knowledge or prior background of how the game even works.
Quick Tip #3
Discover how a 24 year old "maths geek" stumbled across a very secret gambling system that has an amazing 99.4% win rate. Watch video proof of how to win $1,849 an hour and get your free report only at www.EasyCasinoProfits.com This roulette strategy is so powerful that the big online casinos want it banned! Get your free copy before they force him to take it down.