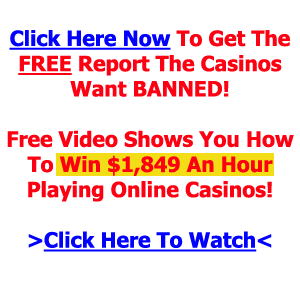 The best gambling payouts don't tend to be from games governed by fixed payouts found in most casinos.
The area of gambling which has the potential for the biggest payouts tend to be spread betting, especially on the stock markets or the money markets.
That being said they also have the potential to wipe out your playing capital if not approached with a disciplined attitude and a money management strategy. The reason that the spread betting market has the potential to make such large payouts, is leverage. But this is a double edged sword.
The leverage that offers such a large payout can also wind up costing you a fortune and isn't limited to your initial stake, should a bet go against you in a big way. There are ways in which your losses can be limited, should disaster strike.
Anyone getting involved with this form of gambling would be well advised to fully investigate the means of limiting your losses.
Another area which can have huge payouts for a few lucky or gifted punters, is the accumulator bet. This consists of a bet on a series of events. If the bet wins on the first event then the stake and the winnings are transferred as the stake to the second event and so on.
This can result in some spectacular payouts. It also happens to be one of the bookmakers biggest source of profits. One of the biggest and most popular accumulator bets is a variation of this, called the Tote Scoop 6, which happens every Saturday when there is horse racing in the UK. The payouts from the bonus side of this has on occasion come close to £1million, or over $2 million.
When considering gambling payouts I prefer to look at things from the point of view that if I have a strategy that works, and makes a consistent return, then that is sufficient payout for me.
At least I know the downside risk when I place a bet is limited to the stake I put on the table for that particular bet.
A site I found offers a free download of a report on how to ensure you are getting one of the best gambling payouts. To get your free report just click the following link #
Quick Tip #1
Try and stick to the bigger online casinos - the reputable ones process literally millions of dollars and do so efficiently. You don't want to go with a small site that nobody has ever heard of. If you win big against them then you could have problems getting them to pay out your winnings and thats never good!
Quick Tip #2
If you want to try playing different games, you should try and do some research before you start. There are lots of sites with good tips and strategies like www.EasyCasinoProfits.com that will help you get started with a solid plan. The worst thing you can do is start playing blindly with no knowledge or prior background of how the game even works.
Quick Tip #3
Discover how a 24 year old "maths geek" stumbled across a very secret gambling system that has an amazing 99.4% win rate. Watch video proof of how to win $1,849 an hour and get your free report only at www.EasyCasinoProfits.com This roulette strategy is so powerful that the big online casinos want it banned! Get your free copy before they force him to take it down.