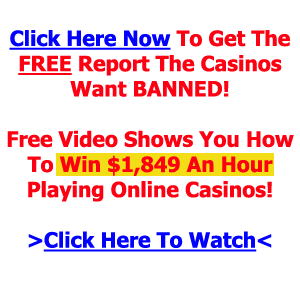 As someone who likes to gamble, especially on horse-racing, any site that saves me time and money when it comes to researching races, meets my criteria for the best gambling resource.
If I can get all or most of the information I need to research a race on the one site, then I'll use that site before any other.
Because I'm interested in National Hunt racing in the UK, the site I use for all my research is the Racing Post website.
As far as researching racing in the UK, this site stands head and shoulders above any of the others that I have found. All the information I need to research a race is all available in the one place. A vast database of information can be searched regarding almost any aspect of a horse's form, it's blood lines, it's trainer's and jockey's statistics, in combination or separately and just about any aspect of the horse's history you might need, to arrive at betting decisions.
Once I have arrived at a decision regarding a race, I like to get the 'biggest bang for my buck', so I need to find the best price available at the online bookmakers.
Doing so manually, would be a real pain, but the there are now odds comparison sites, that take the pain out of this task. Literally, at a glance, I can see where the best value bet is available and can click through to that bookie's site direct from the comparison site. The site that I use for this task is Oddschecker.com.
The range of sports betting odds that they compare is unrivalled in my opinion. They also have a range of tools available to make calculating stakes for a variety of betting tactics as easy as a few clicks of the keyboard and mouse. Recently they have added a casino checker to their list of sites. This gives a similar service to the main site except for casinos. Best jackpot, best sign up bonus, best monthly bonus, and so on.
I have listed a couple of sites here that I consider to be among my best gambling resources and my reasons for choosing them. They may or may not be what you are looking for.
Another site that I found recently features a free report about another of my gambling passions, roulette. To get your free report just click the following link #
Quick Tip #1
Try and stick to the bigger online casinos - the reputable ones process literally millions of dollars and do so efficiently. You don't want to go with a small site that nobody has ever heard of. If you win big against them then you could have problems getting them to pay out your winnings and thats never good!
Quick Tip #2
If you want to try playing different games, you should try and do some research before you start. There are lots of sites with good tips and strategies like www.EasyCasinoProfits.com that will help you get started with a solid plan. The worst thing you can do is start playing blindly with no knowledge or prior background of how the game even works.
Quick Tip #3
Discover how a 24 year old "maths geek" stumbled across a very secret gambling system that has an amazing 99.4% win rate. Watch video proof of how to win $1,849 an hour and get your free report only at www.EasyCasinoProfits.com This roulette strategy is so powerful that the big online casinos want it banned! Get your free copy before they force him to take it down.